EXHIBITIONS
2 February – 30 July 2023
15 PLN regular / 10 PLN concessions, free admission on Thursday
Kim Lee. The Queen of Warsaw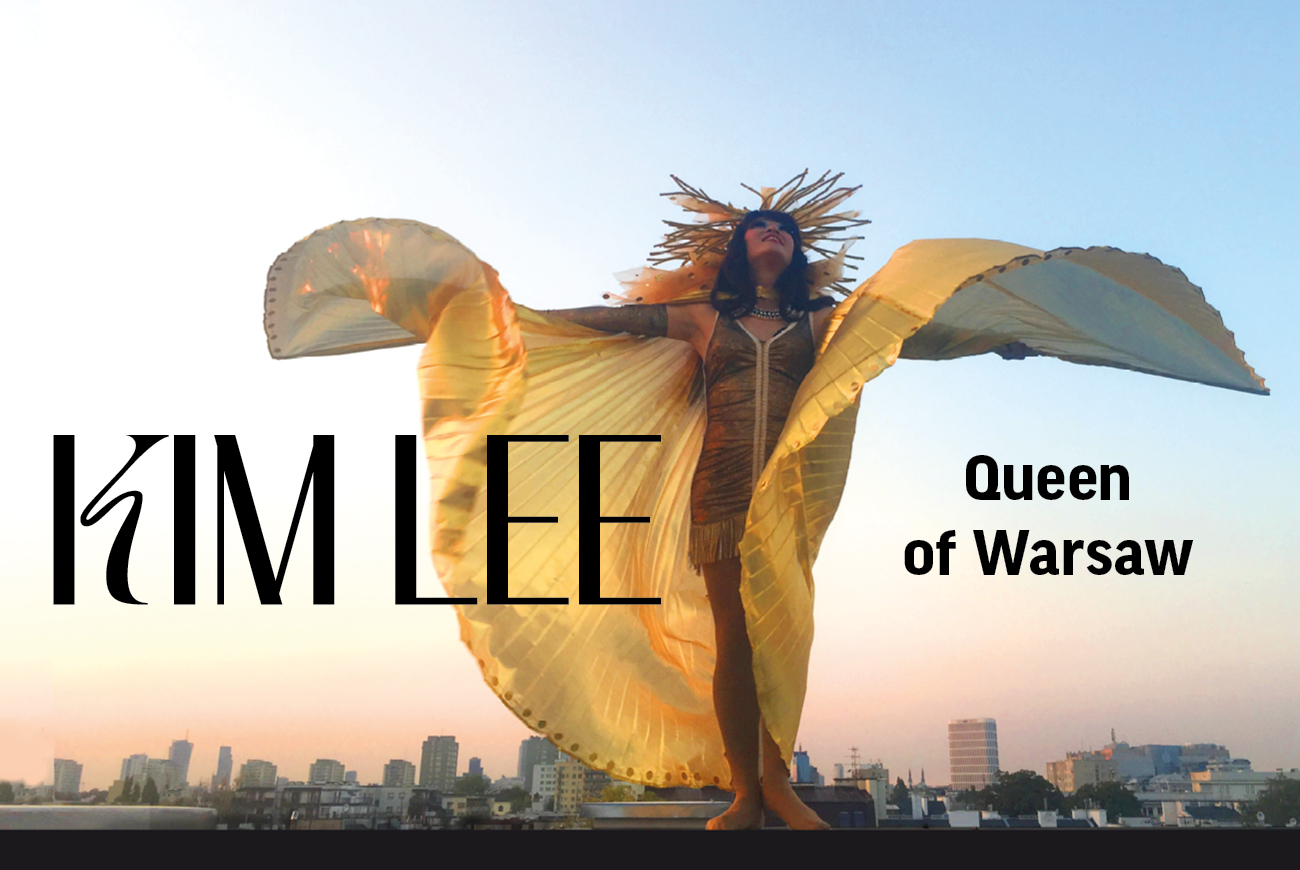 This is the first exhibition dedicated to the most famous drag queen of Warsaw. A figure created by Andy Nguyen became the icon of Polish queer culture. Kim ruled the Warsaw scene for almost two decades, until her death of COVID in 2020. She left a collection of over a thousand costumes which are a point of departure for the exhibition titled Kim Lee. The Queen of Warsaw.
Andy Nguyen (Kim Lee) was an outstanding artist with particular ties with Warsaw. He lived here, performed in local theatres and clubs, and his artistic output referred to symbols and values closely related to the city.
KIM LEE'S COSTUMES
During the 18 years of presence on stage, Kim Lee performed over 1,500 times. She impersonated icons of Polish and Warsaw culture, such as Violetta Villas, Warsaw Mermaid or Hanka Ordon. On numerous occasions, she drew inspiration from her own roots and from Vietnamese culture. Andy tailored his outfits himself, and then he used to remake them over and over again.
"I'm very lucky—I've been doing what I love to do best for so many years now, and on top of that, the audience seems to really enjoy my performances. I believe that once they put me off the stage, I will simply disintegrate," Kim told Jakub Wojtaszczyk in October 2020, in an interview for a book titled Cudowne przegięcie.
Aside from costumes, the exhibition will feature photos and films documenting numerous stage identities of this most famous of Warsaw drag queens.
Kim Lee's changing room—both as a place in its own right and as a collection—inspired Agata Zbylut, an artist and author of a photographic archive of Kim Lee's collection of outfits. Her project constitutes the second section of the exposition. Zbylut's photos draw attention to the intricate process of creating a costume.
The space of the changing room also serves as the subject matter of Pat Mic's artwork commissioned by the Museum of Warsaw. Her photo essay documents the splendour, diversity but also orderliness of the collection. Photos of garments taken after Kim Lee's passing show their camp and point to the drag queen's absence.
Selected costumes of Kim Lee will become part of the Museum of Warsaw collection.
BELONGING TO A MINORITY
The story of Kim Lee is also a story about belonging to two groups: the Vietnamese minority in Warsaw and the LGBTQ+ community. Rafał Milach watched the Vietnamese in Warsaw for almost three years with a camera in his hand. His photos from the Ba Lan series, part of the Museum of Warsaw collection, will feature in the exposition.
Andy was actively engaged in a struggle for social acceptance of lesbians, gays, bisexuals as well as transgender and queer people. He collaborated with organisations working towards equality, among them Campaign Against Homophobia, Lambda or Love Does Not Exclude Association. Kim Lee also participated in Equality Parades and Manifas.
KIM LEE'S POSSESSIONS
Following her death, Kim Lee's possessions—hundreds of outfits, head gear and shoes—were left under the care of Remigiusz Szeląg, Andy's partner of many years.
"I'd be thrilled if there was a way to show these objects to a wider public—the memory of Kim Lee, the drag queen, has to live on in our community," he said in an interview for the Replika magazine.
WARNING: There are mirror surfaces and intense colors on display. They can cause discomfort in people who are sensitive to visual stimuli.
COLOPHON
Exhibition curator: Magdalena Staroszczyk
Consultants: Kinga Dunin, Remigiusz Szeląg
Exhibition design: Anna Sarnowska
Graphic project of the exhibition: Michał Dąbrowski
Production: Katarzyna Jolanta Górska
Implementation: Ksenia Góreczna, Paweł Grochowalski, Krzysztof Hernik, Piotr Lipiński, Katarzyna Radecka, Adam Rogowski, Leszek Sokołowski, Dariusz Sałański, Mariusz Stawski
Conservation care: Julia Kłosińska, Beata Galperyn-Kołodziejska, Piotr Popławski
Editing: Urszula Drabińska
Accompanying and educational program: Konrad Schiller, Magdalena Staroszczyk, Katarzyna Żukowska, Fundacja Kultury Dialogu, Stowarzyszenie Lambda
Graphic project of the poster: Joanna Bębenek, based on Kim Lee's photo by Monika Nyckowska
Communication and marketing: Joanna Andruszko, Joanna Bębenek, Melissa Czaplicka, Matylda Dobrowolska, Agata Fijałkowska, Julia Golachowska, Daniel Karwowski, Aleksandra Koszalska, Anna Ładna, Aleksandra Migacz, Milena Paszkowska, Jowita Purzycka, Milena Soporowska, Filip Wielechowski-Olszak
Persons loaning objects for the exhibition: Remigiusz Szeląg, Grzegorz Banaszak, Monika Bereżecka i Monika Rędzisz (ZORKA PROJECT), Krzysztof Jamrozik, Monika Nyckowska, Agata Zbylut, Małgorzata Żerwe oraz Stowarzyszenie Lambda Warszawa
We would like to thank all the people and institutions that contributed to the creation of the exhibition.
Agata Zbylut's photographic project, which is part of the exhibition, was realized thanks to the artistic scholarship of the Capital City of Warsaw.
The exhibition contributes to the City of Warsaw's policy of social diversity which promotes openness and combats exclusion of its residents.